Charge RN Emergency
HCA Healthcare
This job is brought to you by:
Description
SHIFT: Days (rotating weekends)
SCHEDULE: Full-time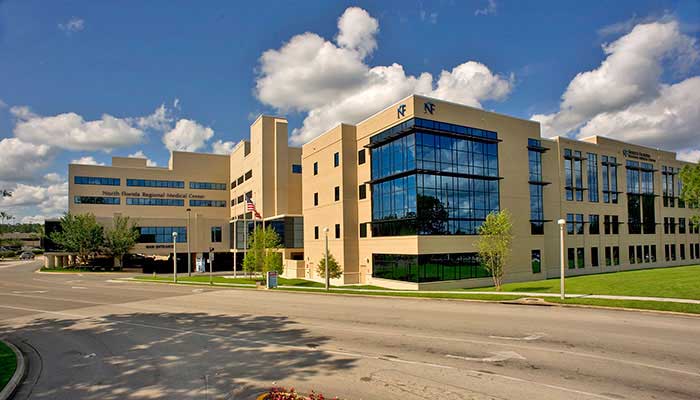 CompetitiveSign On Bonuses!
You contributeto our success. Every role has an impact on our patients' lives and you havethe opportunity to make a difference. We are looking for dedicated professionallike you to be a part of our team. Join us in ourefforts to better our community!
North Florida Regional Healthcare is an organization centered around the community hospital in Gainesville, Florida — North Florida Regional Medical Center (NFRMC). 
NFRMC is a 432-bed, full-service medical and surgical acute care center serving North Central Florida and offering comprehensive 

cardiovascular care

, 

oncology

, 

orthopedics

, 

neurosciences

, 

minimally-invasive laparoscopic and robotic surgery

, 

weight loss surgery and treatment

, 

senior care

, 

women's health

 and 

wound therapy

, among other services. 

A proven leader, NFRMC is fully accredited, is certified as a Comprehensive Stroke Center and a Quality Top Performer by The Joint Commission, is an accredited Chest Pain Center, is designated as a Blue Distinction (tm) Center for Knee and Hip Replacement, Spine Surgery and Bariatric Surgery, and earned a position in Truven Health's Top 100 Hospitals in 2017. 
North Florida Regional Medical Center is part of HCAHealthcare which is a leading healthcare provider with over 31.2 millionpatient encounters a year at locations in 21 states including the UK. We careabout our community! HCA Healthcare has been continually named one ofEthisphere's most ethical company's in the world since 2010. In 2018, HCA spentan estimated $3.3 billion in cost for the delivery of charitable care,uninsured discounts, and other uncompensated expenses.
You are worth more than a paycheck. Enjoy the following benefits and more:·        
401(k) with an employer match up to 9%

Paid Time Off

Medical, dental, flex spending, life, disability benefits
Tuition reimbursement
Employee discount program
Employee stock purchase plan
Student loan repayment
Paid family leave
POSITION SUMMARY:
The department charge nurse is a registered nurse who is accountable to their nursing manager/director for clinical and operational functioning of the unit.  The charge nurse assumes responsibility of managing the units clinical and operational functioning in the absence of their unit manager and/or director.
For more information, click HERE!
For YouTube video, click HERE!   
UNIT:
North Florida Regional Medical Center (NFRMC) Emergency Room is a fast paced, high volume, high acuity department.  The main department consist of 32 beds, with 3 resuscitation rooms.  Care Path is our low acuity area with 11 rooms. 
Our emergency department provides an exquisitely challenging and exciting work environment.  The staff is made up of the highest quality nurses, paramedics, nurse techs, mid-levels, and physicians.  Always striving to excel, the staff push each other to provide the best evidence based comprehensive care possible for our patients and their families. 
The leadership of the department is very engaged and is continuously connecting with staff to ensure that their needs and concerns are addressed.  Work- life balance is a strong point for the department leadership.  Continuing education and the understanding for the need to be a lifelong learner is fostered by the departments dedicated, enthusiastic, and high energy educator. 
The culture of accountability and professionalism helps bring this team closer together creating an unmatched place for you to call your forever work home.  
Military & Spouses of Military are now being offered a New Hire Bonus to join our HCA team of hospitals!
HCA is dedicated to hiring our American Heroes and bringing those iconic military branch values and work ethic to join our teams and provide care to our communities while ensuring our military and their families' success in the civilian work sector.
BONUS AMOUNT:
RN - $5,000 (up to)




Please Visit:
http://careersathca.com/resources/military/
**Qualified Active Duty Military, Reserves or Veteran / Spouse of Active Duty Military, Reserves or Veteran or Veteran Spouse.
If you arelooking for an opportunity that provides satisfaction and personal growth, weencourage you to apply. We promptly review all applications. If you are highlyqualified you will hear from one of our managers. Come unlock the possibilitiesand apply today!
Qualifications
EDUCATION REQUIRED AND/OR PREFERRED: 
Graduation from an accredited school of Nursing.
Bachelor's degree in nursing preferred.
EXPERIENCE REQUIRED OR PREFERRED:  
 Experience in Emergency nursing 
1+ Years Acute care experience, preferred as Charge or supervisor
LICENSURE/CERTIFICATION: 
FL RN license required or appropriate compact licensure.  If compact license held, active FL RN license required within 90 days of hire.  
BLS required at time of start.
CPI required.
CEN required.
An EEO Employer M/F/V/D.
Notice
Our Company's recruiters are here to help unlock the next possibility within your career and we take your candidate experience very seriously. During the recruitment process, no recruiter or employee will request financial or personal information (Social Security Number, credit card or bank information, etc.) from you via email. The recruiters will not email you from a public webmail client like Gmail or Yahoo Mail. If you feel suspicious of a job posting or job-related email, let us know by clicking here.
For questions about your job application or this site please contact HCAhrAnswers at 1-844-422-5627 option 1.
",
Categories
Jobs Rated Reports for Registered Nurse
Posted:
2019-12-03
Expires:
2020-01-02
Before you go...
Our free job seeker tools include alerts for new jobs, saving your favorites, optimized job matching, and more! Just enter your email below.
118th
2018 - Registered Nurse
Work Environment
Poor
166/220
Powered By