Emergency Room Nurse - Gadsden ER, PRN
HCA Healthcare
This job is brought to you by:
Description
SHIFT: PRN
SCHEDULE: PRN/Per Diem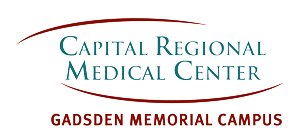 Capital Regionalis a 266-bed acute-care hospital that offers 24/7 Emergency Services in Leon and Gadsden Counties including; a Pediatric ER, Senior Care ER and an Express Care ER. Offerings also include a Bariatric Center, Behavioral Health Center, Cancer Center, Chest Pain Center w/PCI, Comprehensive Breast Center, Family Center, Heart & Vascular Center, Orthopedic Center, Physical Therapy Services, Sleep Center, Stroke Center, Surgical Services, Network-of-Care Affiliated Physician Practices, and more.
Capital Regional Medical Center is proud to bring high qualityemergency medical care to the citizens of Gadsden County and the surroundingarea. As an Accredited Stroke Center, Capital Regional's Gadsden MemorialCampus represents our commitment to providing the highest quality healthcareservices to communities throughout the region.
Thebenefits this brings include:
Emergency healthcare services available 24/7. Area residents receive the same high quality emergency care they have had to travel outside the community to receive at Capital Regional Medical Center in Tallahassee.
Staffed by experienced emergency room physicians as well as nurses and technicians highly trained in providing emergency care. Approximately 40 new jobs were created in Gadsden County.
Equipped with state of the art medical technology, lab services, and radiology including x-ray and CT. Immediate healthcare needs met onsite, without sacrificing access to appropriate medical technology.
#TalentLivesHere
Qualifications
EDUCATIONREQUIRED AND/OR PREFERRED:
Associate Degree, Diploma in Nursing,or BSN required
LICENSURE/CERTIFICATION:
Florida RN license and/or approved multistate RNlicense required
BLS AHA Healthcare Provider required
ACLS required
PALS required
TNCC preferred
CEN and/or ENPC preferred
Arrhythmia recognition course within 6months (if not documented in previous experience)
EXPERIENCEREQUIRED OR PREFERRED:
Acute care experience preferred
Critical or emergent care experiencepreferred
SKILLS,KNOWLEDGE, AND ABILITIES:
Reads and writes Basic English with thebasic skills necessary to transcribe physicians orders
Knowledge of universal precautions
Ability to listen, empathize andrespond to patient, family, internal and external partners needs
Basic computer skills
Notice
Our Companys recruiters are here to help unlock the next possibility within your career and we take your candidate experience very seriously. During the recruitment process, no recruiter or employee will request financial or personal information (Social Security Number, credit card or bank information, etc.) from you via email. The recruiters will not email you from a public webmail client like Gmail or Yahoo Mail. If you feel suspicious of a job posting or job-related email, let us know by clickinghere.
For questions about your job application or this site please contact HCAhrAnswers at 1-844-422-5627 option 1.
",
Categories
Posted:
2019-12-03
Expires:
2020-02-16
Before you go...
Our free job seeker tools include alerts for new jobs, saving your favorites, optimized job matching, and more! Just enter your email below.
Powered By