New Grad Nurse RN Residency Program February 2020
HCA Healthcare
This job is brought to you by:
Description
SHIFT: Mixed (rotating weekends)
SCHEDULE: Full-time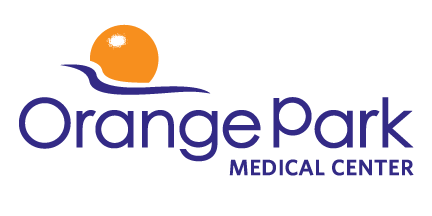 Are you a new graduate nurse looking for your first opportunity?  Are you looking for a nurse residency program that invests in YOU, your career, and your future? Do you want to be a part of family and not just another employee? Then look no further then HCA!
Orange Park Medical Center (OPMC) is a full service, Level-II Trauma Center with 317 inpatient beds located in the heart of Orange Park, FL - providing top notch medical care to Clay County and surrounding communities. As part of the HCA family, the largest healthcare provider in the world, Orange Park Medical Center provides the opportunity to develop your career along side more than 1,500 team members and 750 physicians on staff. Specializing in advanced robotics, open heart, maternity/delivery, pediatric and adult services and a dozen other major service lines, OPMC is the provider of choice in northeast Florida for patients, staff and physicians alike.
As Orange Park Medical Center (OPMC) employees, we take seriously our responsibility to provide friendly, compassionate, quality care for every one, every time.  When you choose to work at OPMC, you are choosing to embrace the P.R.I.D.E. standards of People, Respect, Integrity, Devotion and Excellence.  You choose to promote the mission and vision of Orange Park Medical Center and demonstrate our values.  Above all, you choose to exceed the expectations of customers, patients, physicians and co-workers by consistently doing the right thing, at the right time, for the right reason, for every one, every time! 

We invite new nursing school graduates to apply for our StarRN New Graduate Program!
Specialty Training Apprenticeship for Registered Nurses = STARN  
This is a 10-14 week PAID program starting Monday: February 17, 2020 featuring didactic and clinical training, as well as a 1:1 Preceptorship.  It allows new graduates to obtain acute care nursing experience through an intensive internship program, then transition to staff roles within Orange Park Medical Center. During the program you will be considered a HCA employee under HealthTrust, the company that puts the program on.  At completion of the program you will transfer to Orange Park Medical Center as their employee and your time in the StarRN Program will count towards your eligibility period for benefits when transitioning to Full Time status.
StaRN Program acceptance requires a minimum two (2) year, full-time commitment to the hospital that goes into effect after the successful completion of the initial program.  If a nurse chooses to leave the facility before the 2 year commitment is fulfilled, they may be required to meet a monetary responsibility.
Part 1:  StaRN Training – First 6 to 7 Weeks:
Instructor-led classroom training
Paid training – all externally hired nurses will be paid at the new graduate RN hourly rates (union facilities may differ)
State-of-the-art simulation including comprehensive debriefs
Self-directed / on-line learning
BLS/ACLS Certification
NIH Stroke Scale Certification
CPI Certification
Meditech Training and Validation
The schedule is typically Monday-Friday, with 40 hour work weeks (8 hour days) - a Saturday may occasionally be a work day but notice will be given 
Part 2:  StaRN Clinical Preceptorship – Next 4 to 7Weeks  
Conducted at the hospital
Paid training – all externally hired nurses will be paid at the new graduate RN hourly rates during preceptorship (union facilities may differ)
You will be assigned a preceptor specifically for you; to train you and get you acclimated to your role
Regular development meetings between the resident, their preceptor and their Director
Customized Coaching/Onboarding report for clinical preceptorship    
The schedule is typically three (3) 12 hour shifts at the hospital on the unit that selected you
Part 3:  HCA Residency Program – Remainder of your 1styear
Upon successful completion of the StaRN Program, residents will transition to their full-time roles at the hospital
Nurse Residents continue professional development through routine interactions with a mentor (meet at least once a month)
Attend a monthly residency seminar
Complete an evidence-based capstone project
Attend 1 year graduation
Key values to the candidates:
Access to Mosby Elsevier Core Curriculum for Med/Surg/Tele Learners and AACN Essentials of Critical Care Core Curriculum for ICU Learners
Free Access to Lippincott Nursing Procedures and Skills during and         after program completion
BLS & ACLS Certification
NIH Stroke Scale Certification
CPI Certification
Meditech Training and Validation
Customized Coaching/Onboarding report for clinical preceptorship
Over 60 hours of high-fidelity simulation
Benefit eligible after successful completion of the program - No additional waiting period!
Units that could possibly hire StaRN residents include, but are not limited to and based on current needs:
Medical/Surgical
Oncology
Orthopedics
Neurology
Telemetry
Step-Down
Critical Care Units (MSICU/ICU/CVICU)
Progressive Care Unit (PCU)
Behavioral Health
Requirements:
Graduate of an accredited Nursing School - within past 1 year is strongly preferred; Bachelor's Degree in Nursing preferred
Must have an active State of Florida Registered Nurse (RN) license to start the program
Self-motivated and strong communication skills required
No current or prior experience working as an acute care hospital RN
Flexibility to work day or night shift (unit needs vary)
Attendance is imperative and 100% mandatory throughout the initial StaRN Training Program - no time may be granted
WHAT BENEFITS DO WE OFFER?
Tuition Reimbursement
Loan Forgiveness
Medical Insurance 
Dental Insurance
Flexible Spending Accounts
Disability Insurance
Life Insurance
Employer Stock Options
Paid Time Off
401K and more!
We are an equal opportunity employer and value diversity at our company. We do not discriminate on the basis of race, religion, color, national origin, gender, sexual orientation, age, marital status, veteran status, or disability status.
We are so excited to speak with you about this phenomenal opportunity. Apply to hear more.
Keywords:  new grad, residency, registered nurse, graduate nurse, GN, RN, Med/Surg, PCU, ICU
Qualifications
Notice
Our Company's recruiters are here to help unlock the next possibility within your career and we take your candidate experience very seriously. During the recruitment process, no recruiter or employee will request financial or personal information (Social Security Number, credit card or bank information, etc.) from you via email. The recruiters will not email you from a public webmail client like Gmail or Yahoo Mail. If you feel suspicious of a job posting or job-related email, let us know by clicking here.
For questions about your job application or this site please contact HCAhrAnswers at 1-844-422-5627 option 1.
",
Categories
Jobs Rated Reports for Registered Nurse
Posted:
2019-12-03
Expires:
2020-01-02
Before you go...
Our free job seeker tools include alerts for new jobs, saving your favorites, optimized job matching, and more! Just enter your email below.
118th
2018 - Registered Nurse
Work Environment
Poor
166/220
Powered By