Registered Nurse Interventional Neuro
HCA Healthcare
This job is brought to you by:
Description
SHIFT: Days (rotating weekends)
SCHEDULE: Full-time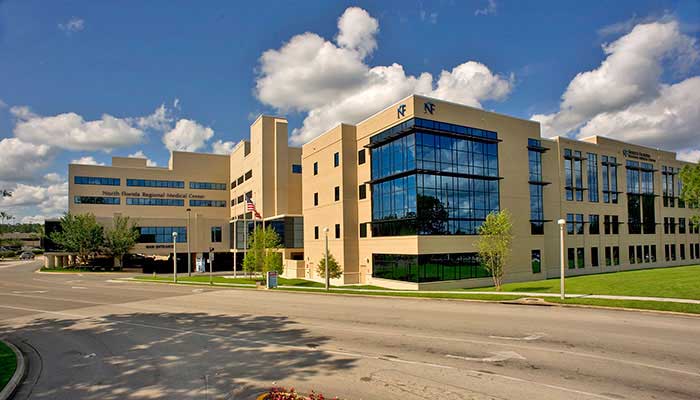 You contribute to our success. Every role has an impact on our patients lives and you have the opportunity to make a difference. We are looking for dedicated professional like you to be a part of our team. Join us in our efforts to better our community!
At HCA, you have options. You can choose from a variety of benefits to create a customizable plan. You have the ability to enroll in several medical coverage plans including vision and dental. You can even select additional al la carte benefits to meet all your needs. Enroll in our Employee Stock Purchase Plan (ESPP), 401k, flex spending accounts for medial and childcare needs, and participate in our tuition reimbursement program.
We are seeking aIR RN for our center to ensure that we continue to provide all patients with high quality, efficient care. We are an amazing team that works hard to support each other and are seeking a phenomenal addition like you who feels patient care is as meaningful as we do. We want you to apply now!
Interventional Radiology and Interventional Neurology is a critical procedural area that services all patient populations of the hospital, ranging from the medically stable to the critically ill. Patients come to our department for evaluation and treatment of disease processes while improving the overall quality of life. We are both a National and State accredited stroke program. Our team performs procedures under fluoroscopy, ultrasound, or CT scan guidance. Nurses in our department work side by side with expert radiologic technologists, physician assistants, and physicians. We perform conscious sedation and critical care monitoring of patients during procedures at a 1:1 nurse to patient ratio. Technology and product representatives provide innovative education that keeps our department on the cutting edge of extraordinary healthcare. Our nurses assist with angiograms, a variety of drainage procedures, central venous access, gastrostomy and nephrostomy tube placements, y-90 mapping and treatment, TIPS, vertebroplasties, Stroke Interventions and so much more. If you are looking for a rewarding career with wonderful staff, this may be the place for you.

If you are interested in being part of a growing hospital with a personal feel, with a team that values and encourages continuing education and leaders that are experienced and creative, then come join the best Interventional team in the area!




North Florida Regional Healthcare is an organization centered around the community in Gainesville, Florida North Florida Regional Medical Center (NFRMC).
NFRMC is a 432-bed, full-service medical and surgical acute care center serving North Central Florida and offering comprehensivecardiovascular care,oncology,orthopedics,neurosciences,minimally-invasive laparoscopic and robotic surgery,weight loss surgery and treatment,senior care,women's healthandwound therapy, among other services.
A proven leader, NFRMC is fully accredited, is certified as a Comprehensive Stroke Center and a Quality Top Performer by The Joint Commission, is an accredited Chest Pain Center, is designated as a Blue Distinction (tm) Center for Knee and Hip Replacement, Spine Surgery and Bariatric Surgery, and earned an "A" on the Spring 2020 Leapfrog Hospital Safety Grade survey.
North Florida Regional Medical Centeris part of HCA Healthcare which is a leading healthcare provider with over 31.2 million patient encounters a year at locations in 21 states including the UK. We care about our community! HCA Healthcare has been continually named one of Ethispheres most ethical companys in the world since 2010. In 2018, HCA spent an estimated \$3.3 billion in cost for the delivery of charitable care, uninsured discounts, and other uncompensated expenses.
We are an equal opportunity employer and value diversity at our company. We do not discriminate on the basis of race, religion, color, national origin, gender, sexual orientation, age, marital status, veteran status, or disability status.
Qualifications
Education
Associate Degree, Diploma in Nursing, or BSN required
Licensure/Certification
State of Florida RN License or appropriate compact licensurerequired.

If compact license held, active FL RN license required within 90 days of hire.

BLS AHA provider required at the time of hire.
Experience
2+years critical care acute care experience needed
Call required
Notice
Our Companys recruiters are here to help unlock the next possibility within your career and we take your candidate experience very seriously. During the recruitment process, no recruiter or employee will request financial or personal information (Social Security Number, credit card or bank information, etc.) from you via email. The recruiters will not email you from a public webmail client like Gmail or Yahoo Mail. If you feel suspicious of a job posting or job-related email, let us know by clickinghere.
For questions about your job application or this site please contact HCAhrAnswers at 1-844-422-5627 option 1.
",
Categories
Jobs Rated Reports for Registered Nurse
Posted:
2020-06-18
Expires:
2020-07-23
Before you go...
Our free job seeker tools include alerts for new jobs, saving your favorites, optimized job matching, and more! Just enter your email below.
118th
2018 - Registered Nurse
Work Environment
Poor
166/220
Powered By